Field Calibration & Adjustment
Benefits Of Understanding Field Calibration & Adjustment
Is my instrument calibrated? That's th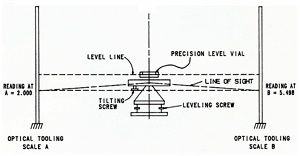 e question every end user asks as they make critical path decisions based on their measured data. Our field calibration course not only answers this question, but provides technicians with the skills needed to correct instrument errors right where it counts the most – on the jobsite.
Whether your cal lab is across the street or across the country, sending an instrument out for calibration during a critical path outage is an expensive, time-consuming proposition. Learn to evaluate instrument calibration immediately to determine if project discrepancies are instrument- or hardware-related.
Besides, it's always good practice to run a few standard instrument checks at the job site to make certain that you're not wasting your time when the real measuring starts. While you can't perform every instrument check in the field that you can do in a calibration lab, there are a number of important parameters that you can prove in the field. Parameters that are important for accuracy. You can do this without taking any specialized laboratory instrumentation with you (such as multiple target collimators or precision azimuth bases).
Learning Objectives
Understand the common field checks for transits and sight levels. Learn how to use common measurement tools (eg., tooling scales) to perform instrument checks prior to use on a job site.
Note that this course is not intended to teach you how to perform certified laboratory calibrations on your equipment – we have another calibration course for that. But if you want to know the basic checks that you can perform in the field to determine if your transit or precision sight level is ready to go, this is where you can learn.
Course Outline
Instrument Overview


Basic measurement terminology and concepts for transits and precision sight levels

Plumb Line


Assure the instrument will generate a true vertical plane

Micrometer Check


Learn how to adjust range and zero centering, evaluate backlash

Peg Test


Use randomly placed scales to calibrate coincidence vials.

Bearing checks


Assure mechanical axes are performing to manufacturer's spec

Cross Scope Roll


Evaluate and adjust squareness of the cross-axis telescope (76-RH) or mirror (M75)

Horizontal Collimation


Confirm that your instrument's line of sight is square to the horizontal axis

Plate Vial


Field adjustment of the bull's eye bubble
Who Should Attend The 16-Hour Field Calibration & Adjustment Course?
The 16-Hour Field Calibration & Adjustment Course is designed for people who:
Perform or supervise alignment and measurement work in the field.
Already have some knowledge and experience with optical instrument application.
Want to perform several common checks and adjustments but don't have laboratory equipment to do so.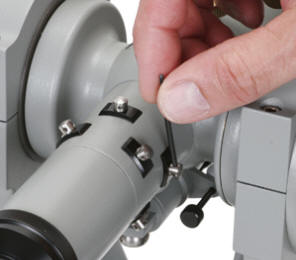 Course content is appropriate for field technicians and supervisors, calibration lab supervisors and technicians, maintenance technicians, and others who rely on proper optical instrument calibration. The 16-hour field calibration course focuses exclusively on calibration and adjustment of transits and precision sight levels. Several topics from the Theory and Applications course are discussed briefly as context for the 16-hour course. Therefore, while not mandatory, we recommend students who enroll in the 16-hour course have previous optical instrument experience or have completed the Optical Tooling Theory & Applications Course.
Field Calibration & Adjustment Course Format
As with all Brunson Instrument training classes, the hands-on approach is taken, allowing students to spend almost the entire time adjusting and testing transits and levels with items that are commonly used while doing measurement and alignment jobs. Students are allowed and encouraged to bring their own instruments to gain the specific experience they need.