Product Description
B46632 Swivel Head
A real head-turner
The B46632 swivel head allows you to turn your instrument to any azimuth position. It may be continuously rotated in either direction, and locked into the desired position with a large knob. This adapter is "hollow", allowing plummet shots down through the middle. It attaches to any stand or other accessory having a 3½"-8 external thread. A 3½"-8 external thread on top of this item provides the means to mount any standard instrument or other accessory.
You may also wish to look at our other stand accessories.
Below, the bottom view of the B46632 swivel head shows the internal 3½"-8 threads and the hollow feature which allows plummet shots.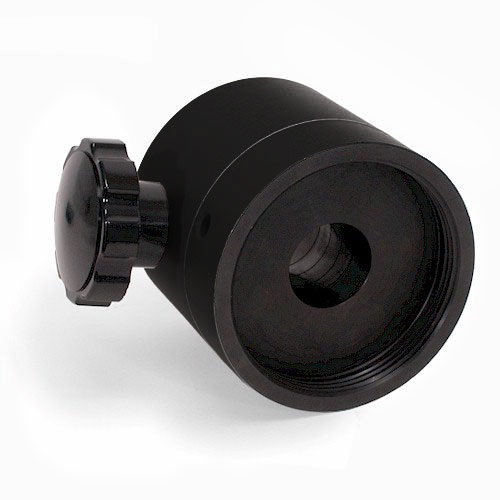 Specifications
Housing diameter: 4″ (102mm)
Plummet diameter: 1¼" (32mm)
Effective height*: 3.5″ (89mm)
Approx. weight:
Swivel head, 11 lbs. (4.8 kg)
Shipping, 12 lbs. (5.2 kg)
*Effective height is the distance from the lower interface surface to the upper interface surface, i.e., the additional elevation of an instrument when the B46632 is inserted below it.
Documents