Product Description
THK-1.5M
1.5″ Metric Target Holder Kit
Everything you need at your fingertips
Our THK-1.5M metric target holder kit contains a collection of our most popular and widely used target holders. This kit contains target holders for 1.5″ SMRs. The kit includes a variety of target holders for measuring holes, edges, corners, surfaces, diameters, and more.
All target holders with critical dimensions can be Certified and Serialized. See content listing in the table below.

As shown here, the kit components come in a customizable, foam-lined, waterproof case.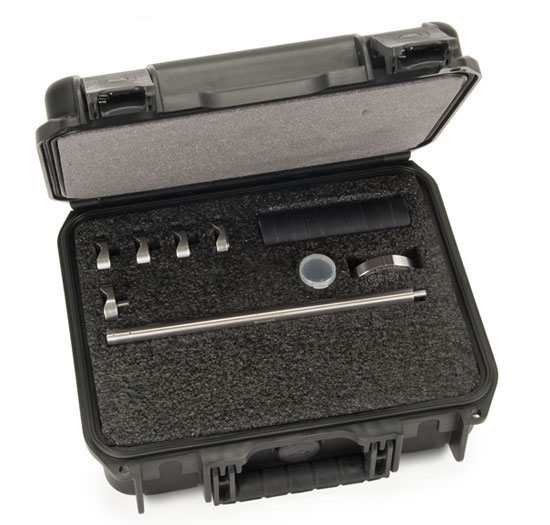 May Be Used With
Any 1.5″ SMR
Specifications
Approx weight: Case and contents, 7 lbs. (3.2 kg)
Case: Foam-lined, injection molded, waterproof
Documents